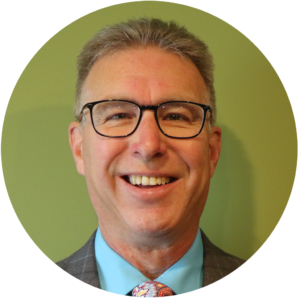 Rev. Robert F. Fuchs
"Pastor Bob"
I became a United Methodist as many others have, I married a life-long Methodist, Sue.  Once I started attending the United Methodist Church I discovered that I was Wesleyan. If you don't know what that means, just ask.
God has always been pursuing me and will not let go of me.  When I was in the business world, I ministered to others on a regular basis. God was preparing me through both success and failure.  In 2015, after a 35+ year business career, I listened to God's call and became a Licensed Local Pastor.  It is the best decision I have ever made.
I love God and I love people.  It brings me joy to see people connect to Jesus Christ and follow his commandment to love one another.  There is (almost) nothing I will not do, no matter how serious or silly, mainstream or unconventional, to share the Good News of Jesus Christ with others.
My name is Lindsey Morencie, I am the Children's Director and have been involved with this department for over 4 years now. I love having the opportunity to work with the kids, further their relationship with God, and create a lot of fun with them! We love to craft, dance, play games, and make memories. I want the kids to leave knowing CHURCH IS FUN! 
Marketing and Administrative Coordinator
My name is Elaine Hooton and I grew up as a pastor's kid. I have loved God since I was four years old and have been an ordained minister. I have been married to Chris for 20 years and we have two children, Ella (19) and Foster (17). I am the Marketing and Administrative Coordinator here at DownRiver Church. I enjoy crafting, watching tv with my family and hanging out with our four cats, Neo, Meadow, Yuki, and Clementine.
Tim is a musician and producer.